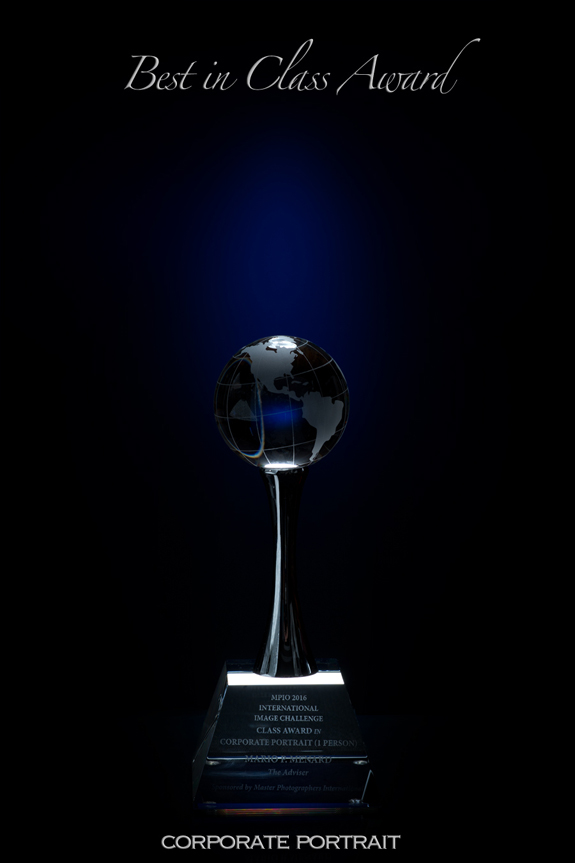 I am very pleased and honoured to announce one of my corporate headshots has received two major awards in the 2016 Master Photographers – International Image Challenge.
"The Advisor" has received the prestigious Award of Distinction and also Best in Class Award Corporate Portrait in the Commercial Category.
I have also received two Prestige Awards for my portraits titled "Old Hollywood" and "Cassandra".
Last but not least "The Carpenter" also received the Achievement Award.
It is the second year in the row that all four images I've submitted to the MPIO IIC have received awards.
I wish to thank the MPIO for organizing such a great Image Competition. To be nominated within this class of great photographers from across Canada, the U.S. and Europe is a great honour to say the least.
To conclude, I wish to give my most sincere thanks to my clients who have supported me through all these years. Without your loyal patronage these awards would not be possible. From the bottom of my heart, Thank You!