Why a professional headshot is investing in your career?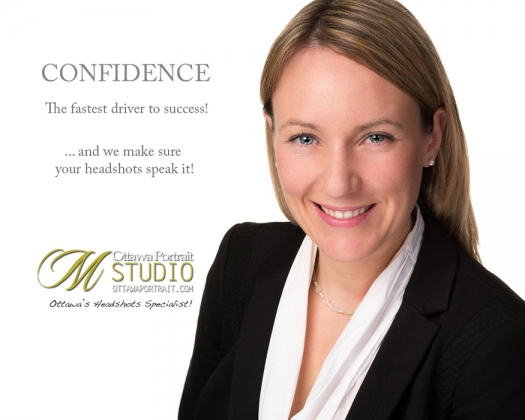 If you came across a doctor's online profile and his photo was taken with a cellphone in a bar or on vacation, would you consider seeing this doctor? Of course you wouldn't. To be honest I've never come across such profile of a medical professional because medical professionals have been well coached early in their career when it comes to their image and the image of the profession.
I have however come across plenty of horrible profile photos and I'm sure you have too. Last year I needed a technician to service my furnace. I found a few on Google and it brought me to this tech's online profile. His photo was taken at a party, which appeared to be snapped on Canada Day. There were 5 or 6 people in the photo. They appeared  to be having a lot of fun with beer cans in hand. Don't get me wrong, I'm not against having fun during social events, but I think it was a bad choice of photo to post on his online profile for the public to see. To me if he wants to be taken seriously for his work his photo should reflect this. And there are those endless profile snapshots of people taken in front of a wall, badly exposed and awkward looking.
Whether you want to post your headshot on your company's website, or your social media pages, one thing is certain, you are always representing your business in one way or another. A professional headshot will put confidence into your business and make potential clients more willing to deal with you. Image is key to success – and success doesn't come easy and this is one more reason why working on your image, your brand is crucial in building a successful business. A professionally done headshot goes a long way in first impressions and showing your clients you are to be taken seriously because you care about your image.
The Art of a Professional Headshot
Creating a good professional headshot is an art! Any photographer, whether it is an amateur or professional can take headshots and business portraits. All you need is a good camera, a few lights and a background. The same could be said about wedding photography. But there's a lot more to it than just taking a photo. Being able to create an image that will communicate the right message to your audience requires experience and special skills that not every photographer possess. There's a lot more to it than just a smile. It's about approachability, looking friendly, confident, body language, looking professional and the technical skills required to make people look good under lighting. This is what I tell my clients during our pre-shoot consultation – This is what I aim for during a photo shoot. I coach my clients with all this in mind during a shoot because I believe these are the 5 most important ingredients in getting the right image for my customers.
Being able to listen and understand to your client's needs is also crucial. Being able to deliver on this will determine the longevity of a photographer's career. I take my photography very seriously; especially when it comes to my clients putting their faith in me to capture them at their best and creating images that will help them build their career and client base.
As a professional photographer with almost 30 years experience in portraits, I will be the first to admit that studio headshots are not the most exciting images to look at – especially when compared to what I can create outdoors. Let's face it, going outdoors to shoot portraits brings infinite possibilities when it comes to creativity! But I still strongly recommend a professional headshot to be taken in studio or at a client's office or working environment. Let me explain.  – It's about Control – In the business of marketing being able to control the message is paramount. When you target an audience with a specific message you don't want that message to be misinterpreted  – You want your audience to get it — to understand your message at first glance without any second guesses or confusion. For this reason it's precisely why I recommend studio headshots. Avoid distractions! A studio headshot is clean and it avoids distractions that an outdoor portrait can bring. The backdrop should be clean, plain and flawless. Same reasons why I recommend my clients avoid garments that are distracting or busy. When looking at a business headshot "business" should be the first thing that comes to mind. In studio a photographer gets to control the lighting, the mood of the image and how the subject looks. The focal point of the image should be the eyes and they should communicate confidence and friendliness.
When it comes to actors, models, musicians and artists, it's different. In fact I encourage a more diversified portfolio of images. But when it's for a lawyer, consultant, realtor, financial advisor or most business people, your professional headshot should be done in a studio.
Building Relationships and Brands
Connecting with the person behind the business is critical to establishing long lasting relationships; it's become very common to see businesses of all sizes use professional headshots to establish connections with existing and future clients. Headshots are now everywhere. You see them on the websites of large corporations, as well as those of small businesses and entrepreneurs. Not having a professional headshot to help build that connection with clients and brand is almost like not bringing business cards at a networking event. Faces help people remember, (yes I do have a photographic memory) and your headshot is how you can get yourself out there. Many of my corporate clients understand this and they bring me to their offices every year to capture new headshots of their entire staff.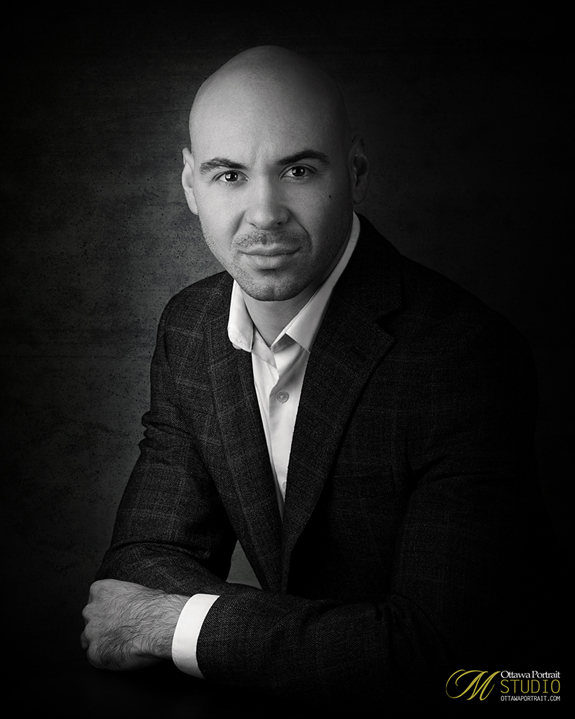 Photography by: Ottawa Photographer, Mario P. Menard – Ottawa Portrait Studio
Corporate photography – Headshots and Business Portrait Specialist