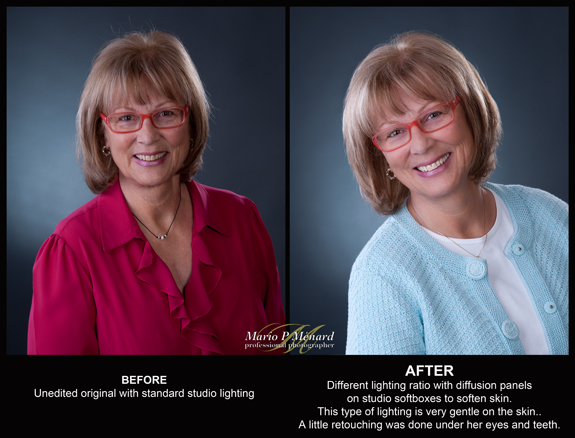 Our number goal is to make our clients look their best!
It starts with lighting & posing, These  skills are paramount to a nice portrait. Our retouching is
natural looking and very realistic. This is why so many come to my studio for their business headshots
or portraits. Making you look your best is our number one priority and we deliver on it.