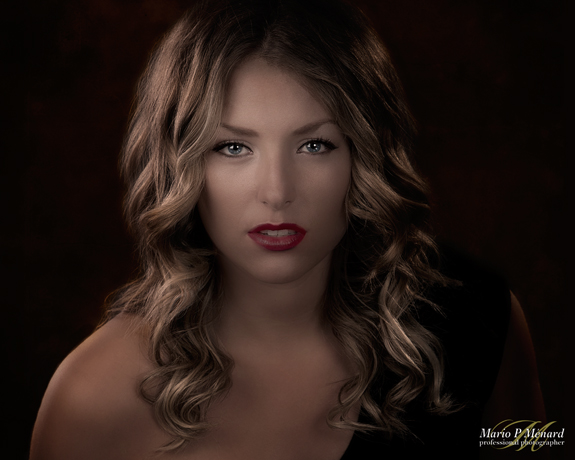 Something a little different here. Very dramatic lighting to emphasize her beautiful eyes.
I put a lot of efforts into assuring my clients look their best. Each photo-shoot is treated differently –
Each subject receives preferential treatment when it comes to excellent lighting , flattering poses,
and retouching to ensure they are satisfied with their portraits.
Bringing the best out of my clients is how I have built my career as a professional photographer.
For more sample images and info regarding my portrait services please click here.